Our Community Grant Winners
Click on a Year to View Our Winners
2021 Community Grant Award Winners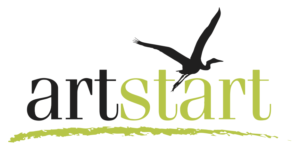 ARTSTART
The mission of Artstart is to empower teens to explore their creativity through art – encouraging them to engage with their communities by bringing beauty to the world around them. Artstart has partnered with Elsie Allen High School (EAHS) to support both project-based learning and visual arts for their students.
This partnership focuses on addressing the challenges faced by the EAHS Arts teacher in successfully engaging students through distance learning, 78% of whom are socio-economically disadvantaged. The average income of an EAHS family is less than $50,000/year, and the school's graduation rate is 73% – the lowest in Sonoma County. Research shows that students who participate in art programs perform better in school and have higher graduation rates.
The Impact 100 Redwood Circle 2021 Community Grant will support the Artstart and EAHS partnership. Kits will be distributed to students, including tools needed for successful painting at home, and each of the 60+ students will paint a portion of a mural. QR codes on each kit link to the educational objectives and painting tutorials. Through this project students will honor Elsie Allen, celebrated Native American Pomo basket weaver, who was dedicated to the promotion of education, cultural preservation, and rights of indigenous people. In honoring her contributions, this project supports cultural enrichment, arts education and positive impact on teen mental health through creativity.
The Artstart Team will support EAHS through the last phase of mural installation on campus. Artstart and EAHS will jointly evaluate participant outcomes with a focus on the impact of cultural expression, artistic creation, and distance learning. Additional information about Artstart is available at www.artstart.us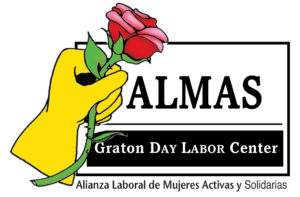 GRATON DAY LABOR CENTER / CENTRO LABORAL DE GRATON
Graton Day Labor Center / Centro Laboral de Graton (CLG) is a worker center that organizes with primarily undocumented Latinx and indigenous day laborers, farm workers, house cleaners, childcare providers, and caregivers. Members are considered "essential" workers and at the same time should be considered "excluded" workers. They are contingently employed in Sonoma County's casual labor economy. They usually work for private homeowners, small family farms, and sub-contractors or unlicensed contractors in the construction industry. Language and cultural barriers, documentation status, temporary employment status, and lack of access to government benefits keep them from accessing many essential services and care.
With the rollout of the COVID-19 vaccine, these essential, excluded workers are at the back of the line to be vaccinated without strategic, targeted outreach, education and advocacy. The Impact 100 Redwood Circle 2021 Community Grant will be used to support CLG's efforts to facilitate the vaccination of these workers. CLG expects to facilitate the vaccination of at least 500 CLG members and their family/household members. Facilitating includes providing education, doing outreach, and managing each individual's online enrollment for both the first and second vaccine doses. In some cases it may include accompanying those who express fear or uncertainty and do not want to go to the vaccine site on their own. Additional information about Graton Day Labor Center / Centro Laboral de Graton (CLG) is available at www.gratondaylabor.org

COASTAL SENIORS
This organization's Meals on Wheels program serves a large, rural region that has the highest percentage of seniors per capita in California with only a single senior service organization in the area. The meals are prepared from scratch by our professional nutrition staff using locally sourced ingredients. Delivery by volunteer drivers not only provides meals but also much needed socialization and welfare checks.
Since March 2020, the average number of meals delivered monthly to Sonoma County clients has increased 153% and the need continues to increase. The service area for was also expanded to include Timber Cove and The Stewarts Point Rancheria on a pilot basis. The goal for Coastal Seniors is to continue to provide a minimum monthly average of 400 home-delivered meals to qualifying seniors and disabled adults in the Sonoma County service area and to make the expansion permanent. The Impact 100 Redwood Circle 2021 Community Grant will be used to help defray 19% of the total cost to prepare and deliver these meals. Additional information about Coastal Seniors is available at www.coastalseniors.org

CONSERVATION CORPS NORTH BAY
Conservation Corps North Bay (CCNB) helps at-risk youth earn a living wage while safeguarding Sonoma County's public lands, waterways, and natural habitats. Corpsmembers receive paid job training and work experience to prepare them for 21st century environmental careers, including natural resource and waste management services.
CCNB serves the region's most vulnerable youth. 100% of corpsmembers are from low-income backgrounds, and many face intergenerational precedents of poverty and educational underperformance. Without a high school diploma, positive role models, or the ability to secure employment, many will be permanently caught in a cycle of poverty. CCNB creates individualized plans for each corpsmember that include the vocational training, job certifications, job readiness, academic credentials, and other life skills and support structures needed to reach their career goals.
Corpsmembers are given the opportunity to obtain industry-recognized certifications, and studies show that three specifically increase employability and translate to higher wages after program completion: Forklift, First Aid and CPR, and Chainsaw Sawyer. Impact 100 Redwood Circle 2021 Community Grant funds will be used to help 24 corpsmembers acquire each certification. 70% of corpsmembers who successfully complete the program will secure employment making an average of $16/hour, with 40% making at least $17/hour. thanks to certifications earned while at CCNB. More information about Conservation Corps North Bay is available at www.ccnorthbay.org

FARM TO PANTRY
Farm to Pantry is a nonprofit gleaning organization committed to organizing members of the community to rescue produce that would otherwise go to waste from local farms, orchards and gardens and deliver it to our neighbors facing food insecurity. They work with other organizations and partners that address food scarcity and ensure that nutritious fruits and vegetables are available to augment shelf-stable items at food pantries and food distribution sites. It is especially important to have immunity-boosting produce available to vulnerable populations during a time of rampant disease.
Coronavirus has completely upended our food distribution system, which is not nimble in the time of crisis. Farms that subsisted on direct distribution to schools, restaurants, sports venues and tech campuses have growing surpluses. The fields are ripening, but with no volume customers or income, there is not enough manpower to harvest the food. The need is up by 235%, and 1 in 3 of Sonoma County neighbors are facing food insecurity.
With the understanding that "business as usual" would not even begin to touch the unprecedented spikes in both food waste and those facing food insecurity, Farm to Pantry has further expanded their network of farms/orchards, community partners and recipient outlets/distribution centers. Most recently, they have forged new working relationships with local chefs and restaurants to provide nutritious ingredients for dishes they are preparing for free meals and deliveries to families in need. Impact 100 Redwood Circle's 2021 Community Grant will support the expansion of this network.
Additional information about Farm to Pantry is available at www.farmtopantry.org

SOS COMMUNITY COUNSELING
SOS Community Counseling (SOS) is a collective of mental health therapists, associates, trainees and supervisors who share the goal of helping young people, adult individuals, couples, and families develop tools and perspectives to facilitate greater self awareness and esteem, healthier relationships, and ultimately a greater opportunity to live healthy, happy, and fulfilled lives.
Impact 100 Redwood Circle's 2021 Community Grant will be supporting SOS' Juvenile Diversion Program, an alternative to detention for Cloverdale students. The Cloverdale Police Department works jointly with the Cloverdale Unified School District. The grant will allow the law enforcement department to divert juveniles into outcomes-based therapeutic programs. SOS measures impact by tracking recidivism. Last year's programming succeeded in reducing youth recidivism by over 90 percent in both Windsor and Healdsburg.
Since the 2015-2016 school year, suspension and expulsion rates of students in the Cloverdale Unified School District is on the rise. Students have been disciplined due to drugs, defiance, violence with and without injuries, and weapons. (Data collected by the California Department of Education through the California Longitudinal Pupil Achievement Data System (CALPADS) https://www.cde.ca.gov/ds/sd/sd/filessd.asp). Juveniles are most likely to commit and be the victims of violent crimes during the hours immediately after the school day ends. While Cloverdale has an afterschool program organized by the Boys & Girls Club of Sonoma County, it does not provide a depth and breadth of resources for all youth. Additional information is available at www.soscounseling.org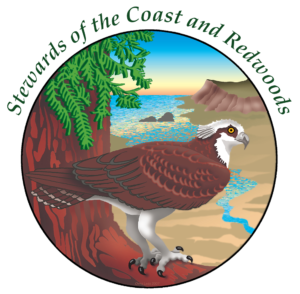 STEWARDS OF THE COAST AND REDWOODS
Stewards of the Coast and Redwoods (Stewards) is a nonprofit organization that partners with the Russian River Sector of California State Parks to promote, restore and protect the natural and cultural resources within theparks. In August 2020, just weeks after reopening State Parks in compliance with COVID-19 restrictions, the Wallbridge fire burned through almost 5,000 acres of Armstrong Redwoods State Natural Reserve and Austin Creek State Recreation Area, both served by Stewards.
The Impact 100 Redwood Circle 2021 Community Grant will support advanced fire recovery efforts by Stewards to meet the goal of safely opening our parks and welcoming back school children, youth stewards, local community residents, volunteer base, and visitors from across the globe connecting to the inspiration of our coastal redwoods.
Efforts will include managing volunteer crews with COVID-19 precautions in place; removing/processing of felled trees into 50 cords of firewood to be sold to support Stewards' volunteer programs; rehabilitating damaged trails; replacing 7,000 feet of burned fencing; and restoring Bullfrog Pond Campground. Additional information may be found at www.stewardscr.org
VALLEY OF THE MOON CHILDREN'S FOUNDATION
The Valley of the Moon Children's Foundation (VMCF) is a private, nonprofit organization dedicated to supporting the educational achievement and overall health and well-being of current and former foster youth in Sonoma County. The foundation also provides funding and resources to the Valley of the Moon Children's Center (VMCC), Sonoma County's only 24-hour emergency shelter for abused, abandoned, and neglected children.
Impact 100 Redwood Circle's 2021 Community Grant will be used for funding to replace the "Blue Bags" lost in the 2020 Glass Fires. A Blue Bag is a duffle bag full of clothing, hygiene products, toys, blankets, and other necessities (such as diapers and formula) that is given to children entering foster care. The bag is of vital importance as children often arrive with nothing but the clothes on their backs.
The contents of this bag provide vulnerable children with a sense of well-being, security and autonomy. Even more importantly, they provide much needed support to foster families who welcome these children into their homes at all hours of the day or night and sometimes with little or no prior notice.
Additional information about Valley of the Moon Children's Foundation is available at www.vomcf.org
2020 Community Grant Award Winners
Impact 100 Redwood Circle grant is funding natural protein-sourced diets for baby birds in our care, increasing these diets to 95% of their food to shorten hospital stays, improve development, and increase survival rates.
Natural proteins directly correlate to improved development during this critical growth phase. Patient records will track and measure results against previous years. As you read this, the first babies of Baby Bird Season 2020 are already with us. They are tiny, eyes still closed, helpless and hungry. These are the baby hummingbirds. Weighing no more than a nickel, they require feeding every 15-30 minutes for 12 hours each day. The dedicated staff takes them home each night to ensure their survival.
Almost three billion birds in North America have disappeared over the last 50 years. Birds are essential to the health of our environment and the recovery of ecosystems after a wildfire. The Impact 100 Redwood Center's Community Grant will support our life-saving work.
Each summer for the past ten years, Burbank Housing and the Redwood Empire Food Bank have provided free lunches to children at many of our affordable housing communities. This year, we are hoping to expand our scope of service. This grant would make it possible to contract with the Sonoma County Library's Youth Services Department to plan and implement an 8-week enrichment program. This program would run concurrently with the summer lunch programs at each of our seven 2020 summer lunch sites. The programming will be a mix of academic enrichment, arts & crafts, and social-emotional development activities.
We will quantify this increase in impact through daily attendance reviews and participant surveys. This partnership will provide food and enrichment activities to over 700 children in Sonoma County while also allowing them to find out more about the Sonoma County library system and the myriad resources it offers to their entire family.
F.I.S.H. of the Santa Rosa Area, Inc. (F.I.S.H.)
F.I.S.H. seeks $10,000 in funding from Impact 100 for Food Purchases from the Redwood Empire Food Bank. F.I.S.H. feeds the hungry of Sonoma County. Operating the largest and oldest (founded in 1972) independent, emergency free food pantry in the County, a 100% volunteer team (including E.D.) of fifty provides nutritious food to the needy. The most accessible food pantry in the County, F.I.S.H. opens five days/week. Client privacy and dignity are ensured by asking no questions: no income/residence is required. Food staples are purchased from the Redwood Empire Food Bank (REFB), the North Bay purchaser of bulk commodities and thereby the least expensive source available to food pantries. Additional food comes from local retailers who donate perishables picked up daily by volunteers. A network of partner agencies helps REFB distribute food. F.I.S.H. is the most referred food pantry from REFB to inquiries from hungry people due to accessibility and lack of limitations to qualify. In 2019, F.I.S.H. served 73,077 people. A 10% increase in clients in 2020 is projected based on growth in the last two years. If F.I.S.H. meets demand, F.I.S.H. will help decrease food insecurity in Santa Rosa.
The Jewish Community Free Clinic provides healthcare to more than 1,500 low-income clients annually. In addition to essential primary care, they offer specialty programs responsive to emergent needs within our client population, including mental health, resource, and referral case management, acupuncture, women's health, pre-employment/school physicals, and service learning. Funds are urgently needed to continue to make these services accessible to underserved adults and children. Grant funds would be used to purchase women's health and acupuncture supplies, to cover lab costs, professional in-services, outreach, and a portion of administrative oversight for our specialty programs.  The grant funding impact will be 100 women's health exams, 250 mental health visits, 150 acupuncture sessions, more than 300 work/school physicals, resource and referral case management for 80% of clients, and placement for more than 50 healthcare students. It takes a village, and financial support from Impact 100 will ensure that we can provide specialty care to our community's most vulnerable residents.
"Each time a girl opens a book and reads a womanless history, she learns she is worthless." – Dr. Myra Pollack Sadke – Female historical figures and artists are underrepresented in our schools, museums, and society at large. 2020 marks the centennial of the ratification of the 19th amendment, which guaranteed women the right to vote. In honor of this anniversary, and to reverse historical and modern trends, we will present a yearlong slate of exhibitions and programs celebrating women's contributions. The exhibitions include: From Suffrage to #MeToo: Groundbreaking Women in Sonoma County; Waves: Feminism, Art, and Power. Recognizing women's achievements in all facets of life has a huge impact on the development of self-respect for girls and young women. Through outreach and partnerships with schools and community groups, our exhibitions and related education programs will create greater awareness of women's role in regional history and art. We will use attendance, membership, donation reports, and visitor surveys to measure our impact and success. The Impact 100 grant will provide the necessary funding to expand participation and ensure the greatest community impact on people of all ages and backgrounds.
The greatest reductions in homeless populations are in areas with established homeless healthcare and housing services; conversely, in areas of the county with little services, including North County, homeless numbers increase. Due to their condition's acuteness, this population often resists housing opportunities, thereby creating more homelessness. We need your help to stop this trend. Our agency offers the only Street Medicine team in Sonoma county. We provide medical/mental health support to approximately 250 of the most vulnerable people in the north county. Our team goes directly to the encampments to provide critical care and build relationships with people who are distrustful of institutionalized medicine. We track our progress through the county's information software and are required to report the achievement of goals every quarter. We use a 22-year-old van with 175,000 miles on it. Your grant (in conjunction with other funds) will purchase a van we can use as an offsite medical/mental health office to provide confidentiality and a safe place for medication management and medically assisted treatments. If we provide this type of care, more people will seek housing. Without it, more people will die. Simply stated, your grant will save lives.
SRJC FOUNDATION – Youth Foster Programs
Foster youth face several barriers on the pathway to completing their college education. In addition to dealing with situational trauma, these students struggle with finding safe and affordable housing and often deal with transportation challenges and food insecurity. The Bear Cub Scholars Program provides services to current or former foster youth attending Santa Rosa Junior College (SRJC), offering specialized academic counseling, financial assistance, and educational resources to encourage a successful college experience. The Impact 100 Grant will provide some of the students' basic needs with grocery store gift cards, gas gift cards, and emergency funding related to housing, food, transportation, utility, and/or medical bills. Ultimately, it will allow more students to pass their classes and complete their educational goals on time when combined with our existing support services, making them more likely to become self-sufficient and positive long-term contributors to our community. Outcomes will be measured by the number of students served, the number of units taken, and the time to complete certificate/degree and/or transfer.
Verity seeks a $10,000 Impact 100 Redwood Circle grant to support a mental health outreach program that will assist survivors of sexual violence and human trafficking heal from trauma-related symptoms. Outreach will bring trauma informed alternative healing modalities and individual and group therapy to residential treatment centers such as Athena House and Women's Recovery Services, homeless shelters such as Manna House and The Rose, and organizations such as VOICES and the Living Room. Substance and alcohol abuse and homelessness are co-occurring disorders known to emanate from the long-lasting effects of sexual violence. Alternative healing helps survivors develop coping skills to manage or control trauma-symptoms such as PTSD, anxiety, and stress and complements individual and group therapy to heal from the devastating mental health consequences resulting from sexual violence. The impact of alternative healing is measured by individual and group participant feedback on the effectiveness of coping skills, peer to peer recommendations, instructor observation, and subsequent requests for individual therapy. Outcome measurement of therapeutic treatment (6 weeks of Cognitive Behavioral Therapy) is accomplished through formal measurement tools and a client survey that compares the survivor's original goals and objectives to her/ his perceived progress towards recovery.
Nominees 2020 – A Theatre for Children, Audubon Canyon Ranch, First 5 – Avance Sonoma County, Center for Social and Environmental Stewardship, Community Action Partnership of Sonoma County, Community Child Care Council (4C's), Community Matters, Compassion Without Borders, Creative Sonoma, Food for Thought, Friends of the Petaluma River, Girls on the Run, Girl Scouts of N. California, Healthcare Foundation of Northern Sonoma County, Interfaith Sustainable Food Collaborative, Kid Street Learning Center, Laguna Foundation, New Ways to Work, Paws as Loving Support, (PALS), PEP Housing, Rebuilding Together Petaluma, River to Coast Children's Services, Safe Ag. Safe Schools, Sonoma Bach, Sonoma County Black Forum, Stewards of the Coast and Redwoods, Support Our Students (SOS) Counseling, The Santa Rosa Arts Center, West Santa Rosa Local Action Inc: Multicultural Preschool, Windsor Services Alliance
2019 Community Grant Award Winners
The grant-funded NextGen Trades Academy program annually serves up to 85 disadvantaged youth, ages 16-24, by providing introductory construction training, career preparedness skills, and employment opportunities in Sonoma County.
The grant helped the PDI Surgery Center treat approximately 53 low-income children with severe tooth decay, reduce dental decay with prevention education, support health insurance, and promote oral health.
Russian Riverkeeper used the $10,000 to purchase a used 34-ton diesel truck for Clean River Alliance staff to haul trash from the river and other sites to disposal. They had secured $27,540 and needed the additional $10,000 to purchase a truck that can haul up to 6,500 pounds of trash per load with their dump trailer.
The Living Room serves homeless women and children. The grant was used to add more toilets in their bathroom and help more women who visit their facility. The grant covered the materials, labor, and permits while The Living Room worked with a local contractor who helped modify the bathroom.
The grant focuses on addicted mothers and their children. WRS supports vulnerable young women and children, treats their addiction, and guides their recovery and care for their children. Women are helped to find stable housing with their children, pursue education, and find jobs.
Nominees 2019 – Audobon Canyon Ranch, Artstart, Brush Creek Montessori School, Cinnabar Theater, Compassion Without Borders, Conservation Action Fund for Education, Conservation Corps, Corazon Healdsburg, Free to Be, Green Music Center, Laguna de Santa Rosa, Landpaths, Legal Aid of Sonoma County, LifeWorks, LiteracyWorks Center, Lomi School Foundation, Luther Burbank Center for the Arts, NAMI Sonoma County, Occidental Arts, and Ecology Center, Paws as Loving Support Assistance, PDI Surgery Center, Point Blue Conservation Science, Rebuilding Together Petaluma, Redwood Empire Food Bank, Russian RiverKeeper, Sebastopol Area Senior Center, Shakti Rising, Sonoma Co. Chapter Girls on the Run, Sonoma County Philharmonic, The Bird Rescue Center, The Friends of the Petaluma River, The Lime Foundation, The Living Room, Weaving Earth, Welfare League, Women's Recovery Services.
2018 Community Grant Award Winners
CATHOLIC CHARITIES will provide culturally sensitive emergency outreach assistance to help immigrant victims of violent crimes come out of the shadows and seek justice.  www.srcharities.org
CHILDRENS MUSEUM OF SONOMA COUNTY will provide hands-on, science-related learning and creative expression for children ages 10 and under through a new Outdoor Learning Lab. www.cmosc.org
ROSELAND COMMUNITY PREP CHARTER SCHOOL will provide essential college preparation experiences for students and their families, including college campus tours, adult mentors for juniors and seniors, and parent education workshops.  www.roselandsd.org/RCP
SANTA ROSA JUNIOR COLLEGE FOUNDATION – CHILDREN'S CENTER will provide infant/toddler and preschool children of disadvantaged SRJC students with healthy meals to help minimize their food insecurity.  https://childdevcenter.santarosa.edu
SANTA ROSA SYMPHONY YOUTH EDUCATION PROGRAM "Simply Strings" will provide after-school music education to children in the Roseland area to foster academic success, emotional health, and prosocial skills.  www.srsymphony.org/Education-Community/Music-For-Our-Schools/Simply-Strings
Nominees 2018 – Alexander Valley Film Society, Catholic Charities, Children's Museum, Conservation Corps North Bay, Face 2 Face, Giant Steps Therapeutic Equestrian, Grantmakers Concerned with Immigrants and Refugees, Green Dog Rescue Project, Healdsburg Jazz Festival, Healthcare Foundation, Laguna de Santa Rosa, Land Paths, Latino Service Providers, Lifeworks of Sonoma County, Luther Burbank Memorial Foundation, Matrix Parent Network, Mentor Me, North Bay Organizing Project, On The Move, Roseland Charter School, Santa Rosa Symphony, School Garden Network, Sonoma County Rises, SRJC Foundation – Children's Center, Stewards of the Coast and Redwoods, The College Tee Project, West County Health Centers, Women's Recovery Services, YWCA
2017 Community Grant Award Winners
ARTSTART will offer art classes as a shared experience for foster children and their Court Appointed Special Advocates
CERES COMMUNITY PROJECT will complete the installation of a 1/3 acre vegetable garden at the SAY Dream Center in Santa Rosa
CLEAN RIVER ALLIANCE will expand its program to teach homeless people to clean camping skills and trash removal while keeping the Russian River clean
THE LIVING ROOM will provide 600 food-to-go meals, and simple cooking classes, to homeless women and children in Sonoma County
PDI SURGERY CENTER will distribute 3,460 oral health kits and essential information about dental care and services to low-income families in Sonoma County
Nominees 2017 – Alexander Valley Film Society, Alzheimer's Association, ArtStart, Bergin University of Canine Studies, Cal Alum Club of Oakmont, Ceres Community Project, Child Parent Institute,  Children's Museum of Sonoma County, Chops, Clean River Alliance, Community Action Partnership (Sloan House), Community Child Care Council of Sonoma County, Community Housing Sonoma County, Daily Acts, Dogwood Animal Rescue, Laguna de Santa Rosa, Law Enforcement Chaplaincy Service, Lifeworks of Sonoma County, Mentor Me, New Horizon School and Learning Center, North Bay Letterpress Arts, North Bay Organizing Project, PDI Surgery Center, Raises Collective, Restorative Resources (Guerneville Schools Project), Rincon Valley Education Foundation, Roseland Collegiate Prep, Santa Rosa Memorial Hospital (Cancer Survivorship Program), Sonoma County Trails Council, Sonoma County Wildlife Rescue, Sonoma Humane Society, The Living Room, Village Network of Petaluma, Wine Country Arts Council, Women's Recovery Services, YWCA
2016 Community Grant Award Winners
Community Support Network's Sanctuary House – extend the counselor's contract working with the young adults at the sanctuary house. These young adults are homeless and/or transitioning from foster care.
PALS (Paws as Loving Support) assistance dog program – work with at-risk youth at Journey High, teaching them to train service dogs for children with disabilities.
Sonoma County Public Library Foundation's free bookmobile – increase service of the bookmobile by putting it on the road more often, thus increasing the populations served
SRJC Foundation's HEP (High School Diploma) program – provide parking permits and bookstore vouchers to students so that they can continue their schooling
UC Cooperative Extension Sonoma's food recovery coalition – develop a food recovery directory and a food waste awareness campaign.
Nominees 2016 – 6th Street Playhouse, 10,000 Degrees, ArtStart, Belos Cavalos, Bergin University of Canine Studies, Boost-United Cerebral Palsy North Bay, Cal Alumni Club, Chops Teen Club, Chrysalis, Community Support Network, Compassion without Borders, Congregation Beth Ami – Community Nursery School, Council on Aging, Daily Acts, Down Syndrome Association, Earle Baum Center, F.I.S.H., Free Bookmobile – Sonoma County Library Foundation, Listening for a Change, Living Room, Luther Burbank Home and Gardens Association, Matsuri Festival, North Bay Organizing Project, Paws as Loving Support (PALS), Pony Express, Petaluma Small Craft Center (River Town Racers), School Garden Network, Sonoma County Medical Association Alliance Foundation, Santa Rosa Junior College Foundation, University of California – Food Recovery Coalition