To See Bio Click on + sign
Jan Gilman – President
Dr. Jan Gilman is a clinical psychologist specializing in children and families in Santa Rosa over the past 30 years. In addition to private practice she has taught at graduate schools throughout the Bay Area, worked in the family court system and authored books for both adults and children. Retired in 2014, she currently is a volunteer for CASA and Bouverie Preserve as well as serving on several Boards of Directors. She is a graduate of UC Berkeley and the Wright Institute where she received her Ph.D. Jan enjoys hiking, golfing, reading, time with her family and as friends will report, she has an insatiable desire for traveling.
Carol Orme - Vice-President- Governance
Carol holds graduate & undergraduate degrees in Nursing Administration and Education. She has worked in clinical practice, hospital administration and human resources. After moving to Santa Rosa, she worked in a consulting firm with wineries and was in management for Talbots. Currently, she leads tours for Wine Country Walking Tours in Healdsburg.
She has served on the Sonoma County Regional Parks Foundation Board and has been a volunteer with the ACR-Bouverie Preserve since 2004. Carol was a Schools of Hope Tutor at Spring Creek Elementary School for 5 years and developed and implemented a docent program for the Santa Rosa JC Museum. She is a member of Sonoma County Forum and the League of Women Voters and volunteers for projects for the Roseland University Prep High School and other non-profits in the county. She is a member of a scholarship administrative board for outstanding engineering students at CalPoly University, San Louis Obispo, CA.
Carol is one of the initial Founding Members of Impact 100 Redwood Circle, has served on the Leadership Team and was the Co-Chair of the first Impact Grant Committee.
Sharon Beckman - Vice President and Nominating Committee Chair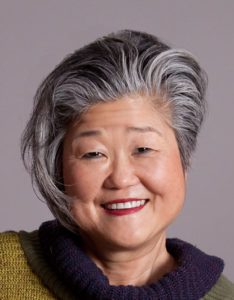 Sharon spent most of her career as a marketing executive for Columbia House Music in New York City. Upon retirement she threw herself into volunteering for various non-profits including Canine Companions for Independence. She continued her involvement with Canine Companions after moving to Sonoma County in 2003. Now she facilitates workshops on nonviolence in California prisons, is a speaker for the Japanese American Citizens League, which makes presentations to schools as a cautionary tale of how racial profiling can threaten our democracy. She also volunteers as a kitchen mentor for Ceres Community Project, which provides healthful meals to seriously ill people. In 2018, Sharon served as secretary of Impact 100 RC.
Laurie White– Secretary
After Laurie received her Masters in Social Work from the University of Michigan, she immediately began pursuing her life's work of helping older adults, specifically those with memory loss. Her work as a dementia specialist in both Michigan and California spans 30 + years both in the non-profit and profit sectors including Director of Alzheimer's Association Chapters, an adjunct professor in Eastern Michigan's social work department and as a consultant with many assisted living companies on program and staff development. She has co-authored 4 guidebooks for family members caring for a relative with dementia.
"Mostly retired', Laurie continues to be a consultant to families, and to heath care professionals through her private practice Dementia Care Consulting, based in Santa Rosa.  When not working, Laurie enjoys traveling, being with family and friends, cooking and gardening.
Ginger Kelly – Treasurer
A graduate of San Jose State University with a degree in Business Administration and Accounting , Ginger worked in public accounting before going on to a career in the software industry managing global finance and administration teams. She and her husband, Renz Hoppe opted for a lifestyle change in 2000, moving with their two young children from the Silicon Valley to Healdsburg. Since then, Ginger has worked in real estate finance and investment for Sonoma REO, a company she founded with her husband in 2009. She also manages the family vineyard business. Ginger has been an active volunteer in Sonoma County, coaching her children's sports teams for over 10 years, serving on the Parent Board of Sonoma Country Day School for two years, including one year as President, and serving on the Sonoma County Regional Parks Board for six years, including two as Treasurer. Ginger is also an animal welfare supporter, volunteering at the Best Friends Animal Sanctuary in Utah for several weeks every year since 2011, and working with Green Dog Rescue in Windsor since 2016. She has served as Treasurer for Impact 100 Redwood Circle in 2018, and has also served on the Grant Committee Finance team for the past two years.
In her spare time, Ginger enjoys many activities, including running, biking, tennis, hiking, cooking and travel.
Suzy Marzalek - Co-Chair Impact Grant
After retiring as a Financial Controller from HP/Agilent/Keysight, Suzy put her business and finance expertise "back to work" through volunteerism, with a focus on health and human serv
ices. She currently serves on the boards of the Santa Rosa Community Health Centers and the Redwood Empire Food Bank. With her husband, Mike, she also worked with Chop's Teen Club to develop an engaging job/career exploration website for teens, www.JobsMadeReal.com (check it out!). Suzy has a BA in Renaissance and Reformation studies from Scripps College, and earned her CPA through studies at Sacramento State University. She loves to cook, and also pursues various forms of exercise, from yoga to weight training, to help offset. Reading good fiction also places high on her list.
Vicki Groninga - Co-Chair Impact Grant
I grew up in New Hampshire and moved to California to complete my BA and MA. I worked at Santa Rosa Junior College as Director of the Reentry Counseling Program and then at Hewlett Packard and Agilent for 29 years in a variety of positions in the HR department. When I retired I was the Global Director of Compensation. I am married and have two grown stepdaughters and five wonderful grandchildren. My hobbies are reading, cooking, and traveling.  I volunteer with Schools of Hope and the Redwood Empire Food Bank. I am a founding member of Impact 100 Redwood Circle and serve as the web manager and have been on the Grant Committee since its inception.
Carol Lynn Wood – Co-Chair Liaison Committee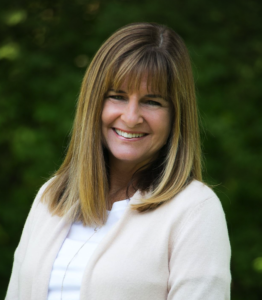 I am currently a Trustee on the Board of Education at the Rincon Valley Union School District, and I am serving my second term of office.  I have a BS from Fordham University in NY and my MBA from St. John's University.  I have worked in cancer research my entire professional career specializing in clinical trials management.  I am a docent at the Bouverie Preserve and currently serving on the Board of Directors for Audubon Canyon Ranch (ACR).  I co-chair a program for foster youth with the Sonoma County Medical Alliance Foundation. I am a founding member of the Impact 100 Redwood Circle and a member of Sonoma County Forum.
I was born in NY and moved to CA after I got married.  I have lived in Santa Rosa 19 years and have 3 children.  I enjoy playing tennis, hiking, and traveling with my family.
Kristin Nelson – Co-Chair Liaison Committee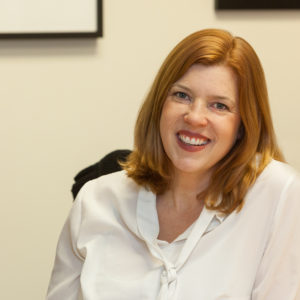 Kristin Nelson is a do-gooder who believes in the power of community. Whether community is neighbors, colleagues, or strangers with shared interests and challenges, Kristin trusts that together, community can influence positive change. To this avail, she is a Senior Philanthropic Advisor at Community Foundation Sonoma County.  Her 20-year nonprofit career also includes organizations such as The James Irvine Foundation, Catholic Charities, the Astronomical Society of the Pacific, WestEd, and COTS where she has done everything from fundraising, to public relations, direct program management, and administrative support and strategy. A double graduate of the University of San Francisco, she holds a Master's of Science in Organization Development and an undergraduate Communications degree. Kristin is active as a volunteer leader within the Bay Area nonprofit community and served as the Vice Chair of the board of directors at the Bernal Heights Neighborhood Center. She is a member of Leadership Petaluma's class of 2014 and a TedTalk speaker.
Pat Edelstein - Co-Chair Events Committee
I moved to Santa Rosa in 1987. In my professional life I was a Real Estate Appraiser for 28 years. I graduated from the University of Northern Colorado with a BA in History. I am an active volunteer with Quarryhill Botanical Garden and enjoy being a docent and taking the leadership of the National Phenology Project. I find pleasure in golfing and was on the board many years with my final year as president of the Executive Women's Golf Association for Sonoma, Marin and Napa counties. My other interests including traveling, participating in a couple book groups, gardening and walking with friends.
Teresa Denniston - Co-Chair Events Committee
I have lived in Santa Rosa since 1982 after having grown up in the Bay Area. My professional background is Radiologic Technologist and Ultrasonographer. After obtaining my BS degree from USF night school, I joined the management team of the Kaiser Medical Imaging Dept and was the Department's Director for many years. Since my retirement, I have been involved with several nonprofit organizations, including being a volunteer chef at The Living Room. My husband and I love to travel and have been fortunate to visit such places as Japan, Africa, Sardinia,and Crete. I am currently learning to watercolor and play the ukulele and accordion.
Thea Hensel - Co-Chair Education Committee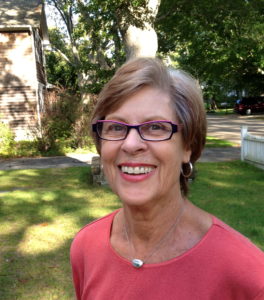 A founding member of the Southeast Greenway Campaign, Thea has been CoChair of the organization for the past 10 years.  She is a 2011 Fellow of the Leadership Institute for Ecology and the Economy, was a Board member of the Sonoma County Forum, works on the grant committee for Impact-100 and has resided in a cohousing community for the past 13 years.
Before retiring, Thea had a long career in sales with the Wrangler Jeans Company, taught school for five years, and was an employment recruiter in the biotech industry. She has a BS from State University of New York, Oneonta, a Masters in Education from NYU and an HR certificate from SRJC.  She enjoys traveling with her adult daughter who teaches in the Bay Area, hiking, music, swimming and sharing all things food, wine and the arts with friends.
Thea comments, "It brings me great joy to work with dedicated people to improve the quality of life for Santa Rosa residents."
Laurie Parish - Co-Chair Education Committee
I have lived in Santa Rosa for over 40 years ever since my husband accepted a position at OCLI. A MBA graduate, for many years, I was the youngest woman real estate broker in California and the only one to have received that designation based on an educational background. I worked in San Mateo and San Francisco Counties including a stint at the startup aiming to create a computerized real estate exchange system. (Way before its time, but a fun challenge.) After the move to Santa Rosa, I continued to operate a small real estate investment management business while being a stay at home mom for two daughters. I have always been an active volunteer so following my retirement I began volunteering for the Volunteer Center. It was there I unexpectedly found a "encore" career when I became a program manager for a federal grant that they held. With my second retirement, I continued to volunteer for various organizations. Being a founding member of Impact and serving with this outstanding organization has been a gratifying experience.
Karen Fass - Co-Chair Technology Committee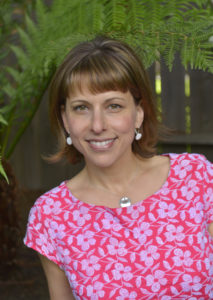 Karen's wholehearted enthusiasm for design and technology, coupled with an affinity for teamwork and operational efficiency, led to a career in digital marketing and technology. In 2003, Karen founded a strategic design and development agency offering creative services, development, software/vendor selection, ecommerce integration, CRM and business process implementation, analytics and search engine optimization. Early in Karen's career she produced websites for wonderful San Francisco non-profit organizations such as the San Francisco Symphony and KQED, then moved into the private sector where she served numerous winery clients. Now, Karen is eager to return to the non-profit realm and put her skills and experience to work for organizations effecting positive change.
Karen has a BA in Political Science from UC Berkeley and has continually enrolled in coursework to feed her knowledge base and appetite for learning. Karen enjoys gardening, cooking, wine, hiking, travel, reading and spending time with friends and her husband Scot.
Bev Curry – Co-Chair Membership Committee
Bio and Picture coming soon
Charlene Staples – Co-Chair Membership Committee
Charlene Staples grew up an Air Force 'brat' and has lived in Okinawa, England and too many states to mention. However, Santa Rosa has been her home since 1979 and is now her hometown. She attended Florida State University, the University of Maine, and the University of Vermont. She taught second grade, was the DATE (Drug Alcohol and Tobacco Education) coordinator for Santa Rosa City Schools and worked in her husband's medical office. She devoted countless volunteer hours in service to the community being a co-founder of the Parent Network, Project Graduation and First Night Santa Rosa. She has served as President of the Sonoma County Medical Association Alliance and chaired its esteemed Garden Tour twice. Embracing Impact 100 RC and its mission has been a natural extension of her interest in working with others on meaningful projects. She is a member of two book clubs, one investment club and she likes 'short' hikes and movies.
Robin Wendler – Chair Next Gen Committee
Ann Marie McGee – Co-Chair Marketing Committee
Ann Marie McGee relocated to Sonoma County from the East Bay in Fall 2017. Recently retired, she worked for several technology startups and eventually her own marketing consulting firm. Prior to her "tech career" she taught music at Arkansas State University, Hendrix College and Interlochen Center for the Arts and was a member of the Arkansas Symphony. Ann Marie holds Bachelor and Master of Music degrees in flute performance from the University of Idaho and University of Illinois and recently returned to playing her flute after a 25-year break. She is deeply committed to volunteering and making the world a better place. During the past 10 years, she has served as a board member for Brighter Beginnings and Northern Light School, both in Oakland and the Contra Costa Crisis Center in Walnut Creek, in addition to serving on several advisory/advancement committees and task forces for the University of Idaho. In addition to Impact100 RC, she is also a member of the Marketing Committee for the Sonoma County Philharmonic. Ann Marie is a National Volunteer for Delta Delta Delta fraternity and currently serves on the Ritual Committee and as Honor Initiate Chair. She is also a member of a collegiate advisory team. Ann Marie enjoys her family, friends, cooking, gardening, watercolor painting and playing tennis and golf.
Chris Chang Weeks- Co- Chair Community Grants Committee
Chris Chang Weeks has worked in the nonprofit sector for over 20 years in fund development and marketing communications. Although she had worked in the for-profit world early in her career, she prefers the passion and sense of purpose found in nonprofit organizations. Chris enjoys helping donors find ways to make contributions that bring meaningful change. Chris holds a BS in Psychology from UC Davis and a Masters in Agricultural Economics from Texas A & M University. A recent retiree, she volunteers as a mentor at Roseland University Prep and at a food bank. Chris enjoys hiking with her lab in Sonoma County, cooking and eating ethnic foods, traveling to different parts of the world. To her, food is the perfect reason to get together with family and friends.
Carol Newman - Co- Chair Community Grants Committee
Carol Newman has lived in Sonoma County since 1950. She was raised on a Sebastopol chicken farm. A graduate of Analy High School, she received her BA from UC Berkeley, her teaching credential from SSU and her MA in mathematics education from SFSU. She loved the creativity and collaborative nature of working with other educators. As an employee of the Rincon Valley School system for 37 years having taughtgrades 4 – 6, she also served as the District Math Consulting Teacher for 12 of those years.  She was a member of several California State Math Assessment review panels, as well as provided staff development math workshops throughout the region and state. Although Carol retired from full time work in 2011, she continued to work part time for the Sonoma County Office of Education's Teacher Induction Program. She currently volunteers with the Odyssey of the Mind program, serving as Problem Captain for one of the five creative problem-solving challenges. She is married to Barry Sovel, a retired high school teacher and administrator. She enjoys her family, friends, walking, reading, and tinkering with technology.