To See Bio Click on + sign
Melissa Kelley – President and Co-Founder
A long-time nonprofit employee, consultant and volunteer, Melissa has worked in Sonoma County's nonprofit community for the past two decades. Since 2011, she has been executive director of the Sonoma County Regional Parks Foundation. She also has a long history with the Sonoma County Library, where she served as chair of the Sonoma County Library Commission and president of the Sonoma County Public Library Foundation. Melissa earned an MBA with a specialization in Nonprofit Management from the UC Berkeley Haas School of Business, and she graduated with honors from Duke University.
Helga Lemke - Vice-President
Susan Milstein - Vice President and Nominating Committee Chair
Susan Milstein is co-owner of a Santa Rosa-based custom publishing company that specializes in helping individuals, companies, and organizations record their histories. She and her business partner, Andi Reese Brady, founded Personal History Productions in 2005. Susan began her professional life as a newspaper reporter covering Cobb County, Georgia, which was quite an eye-opener for a young person who grew up in a left-leaning family in suburban New Jersey. She also covered the California State Supreme Court for the San Francisco Chronicle, the criminal justice system for the Dallas Times Herald, education for the Atlanta Journal-Constitution, and she worked as staff writer at the New York-based magazine The American Lawyer. She graduated from Duke University with a bachelor's degree in public policy studies.
Susan moved to Santa Rosa in 1991 when her husband, Elliot Morrison, joined Kaiser Permanente as a staff physician. Together, they raised three children, all of whom are now grown and making their own way in life. Her interests include reading nonfiction, following the daily news, walking, traveling, and spending time with friends and family.
Sharon Beckman – Secretary
Suzy Marzalek - Co-Chair Impact Grant
After retiring as a Financial Controller from HP/Agilent/Keysight, Suzy put her business and finance expertise "back to work" through volunteerism, with a focus on health and human serv
ices. She currently serves on the boards of the Santa Rosa Community Health Centers and the Redwood Empire Food Bank. With her husband, Mike, she also worked with Chop's Teen Club to develop an engaging job/career exploration website for teens, www.JobsMadeReal.com (check it out!). Suzy has a BA in Renaissance and Reformation studies from Scripps College, and earned her CPA through studies at Sacramento State University. She loves to cook, and also pursues various forms of exercise, from yoga to weight training, to help offset. Reading good fiction also places high on her list.
Marianne Messer - Co-Chair Impact Grant
Jan Gilman – Co-Chair Liaison Committee
Dr. Jan Gilman is a clinical psychologist specializing in children and families in Santa Rosa over the past 30 years. In addition to private practice she has taught at graduate schools throughout the Bay Area, worked in the family court system and authored books for both adults and children. Retired in 2014, she currently is a volunteer for CASA and Bouverie Preserve as well as serving on several Boards of Directors. She is a graduate of UC Berkeley and the Wright Institute where she received her Ph.D. Jan enjoys hiking, golfing, reading, time with her family and as friends will report, she has an insatiable desire for traveling.
Kristin Nelson – Co-Chair Liaison Committee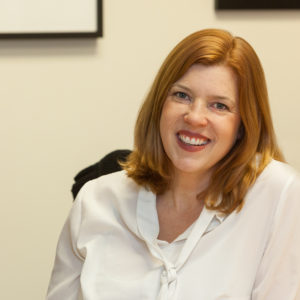 Kristin Nelson is a do-gooder who believes in the power of community. Whether community is neighbors, colleagues, or strangers with shared interests and challenges, Kristin trusts that together, community can influence positive change. To this avail, she is a Senior Philanthropic Advisor at Community Foundation Sonoma County.  Her 20-year nonprofit career also includes organizations such as The James Irvine Foundation, Catholic Charities, the Astronomical Society of the Pacific, WestEd, and COTS where she has done everything from fundraising, to public relations, direct program management, and administrative support and strategy. A double graduate of the University of San Francisco, she holds a Master's of Science in Organization Development and an undergraduate Communications degree. Kristin is active as a volunteer leader within the Bay Area nonprofit community and served as the Vice Chair of the board of directors at the Bernal Heights Neighborhood Center. She is a member of Leadership Petaluma's class of 2014 and a TedTalk speaker.
Pat Edelstein - Chair Events Committee
Bio and picture coming soon
Thea Hensel - Chair Education Committee
Bio and picture coming soon
Ann Nolan - Chair Technology Committee
Bio and picture coming soon
Judy Farrell – Co-Chair Membership Committee
Charlene Staples – Co-Chair Membership Committee
Anne Marie McGee – Co-Chair Marketing Committee
Jan Houts – Co-Chair Marketing Committee
Jan is an accomplished professional with 35 years of experience in public relations, trade show & event planning, website development, fundraising and project management.  She worked in Silicon Valley, primarily for high tech companies, before starting her own consulting business.  She spent three years as the Development Director at the Volunteer Center of Sonoma County and continues to work for local organizations on a contract basis.  Jan serves on the board of the Sonoma County Forum and was co-founder of the Northbay's Women in Consulting (WIC).  Originally from Michigan, she lived in Belmont, CA for 20 years before moving to Santa Rosa in 2006.  Jan has been married for 25 years to Steve who owns a construction business.  She enjoy golf, reading, travel, canoeing on the Russian River and walking with "Raisin" her Australian Shepherd.
Ina Chun- Co- Chair Community Grants Committee
Bio and picture coming soon
Mary Radu - Co- Chair Community Grants Committee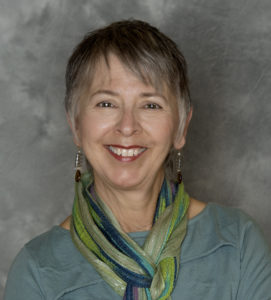 Mary Radu, is a midlife coach, farmer and community activist. She believes in building communities that work together bringing meaning and purpose while making the community a better place.  She's held a portfolio career in human services planning, manufacturing business planning & operations and health care information systems. Since 2002 Mary has coached mid-career and retired individuals/couples to find meaningfulwork, philanthropy and lifestyle choices. She served as anEditor and Contributor to LIVE SMART AFTER 50!The Experts' Guide to Life Planning for Uncertain Times.
Mary served as past National VP of The Life Planning Network and is founder of NorCal chapter.  She co-founded Advocacy Leadership for Positive Aging (ALPA),a national leadership training program for service providers working with older adults.  Here in Sonoma County Mary served on the steering committee for COPA, the Collaborative on Positive Aging, and was a presenter for its 12-month Longevity Planning series.  She is currently involved with efforts focused on aging in place, senior co-housing and voter engagement.
A West County resident since 2009 Mary lives near Sebastopol where she and her husband Rich, raise Albarino grapes and peaches with their cats Max and Luna. Buddhist studies, gardening, latin jazz, travel, and time shared with friends at Rusty Gate Farm and San Francisco fill out her busy calendar!