To See Bio Click on + sign
Jan Gilman – President

Dr. Jan Gilman is a clinical psychologist specializing in children and families in Santa Rosa over the past 30 years. In addition to private practice she has taught at graduate schools throughout the Bay Area, worked in the family court system and authored books for both adults and children. Retired in 2014, she currently is a volunteer for CASA and Bouverie Preserve as well as serving on several Boards of Directors. She is a graduate of UC Berkeley and the Wright Institute where she received her Ph.D. Jan enjoys hiking, golfing, reading, time with her family and as friends will report, she has an insatiable desire for traveling.
Carol Orme - Vice-President- Governance
Bio and Picture coming soon
Sharon Beckman - Vice President and Nominating Committee Chair
Sharon spent most of her career as a marketing executive for Columbia House Music in New York City. Upon retirement she threw herself into volunteering for various non-profits including Canine Companions for Independence. She continued her involvement with Canine Companions after moving to Sonoma County in 2003. Now she facilitates workshops on nonviolence in California prisons, is a speaker for the Japanese American Citizens League, which makes presentations to schools as a cautionary tale of how racial profiling can threaten our democracy. She also volunteers as a kitchen mentor for Ceres Community Project, which provides healthful meals to seriously ill people. In 2018, Sharon served as secretary of Impact 100 RC.
Laurie White– Secretary
Bio and Picture coming soon
Ginger Kelly – Treasurer
Bio and Picture coming soon
Suzy Marzalek - Co-Chair Impact Grant
After retiring as a Financial Controller from HP/Agilent/Keysight, Suzy put her business and finance expertise "back to work" through volunteerism, with a focus on health and human serv
ices. She currently serves on the boards of the Santa Rosa Community Health Centers and the Redwood Empire Food Bank. With her husband, Mike, she also worked with Chop's Teen Club to develop an engaging job/career exploration website for teens, www.JobsMadeReal.com (check it out!). Suzy has a BA in Renaissance and Reformation studies from Scripps College, and earned her CPA through studies at Sacramento State University. She loves to cook, and also pursues various forms of exercise, from yoga to weight training, to help offset. Reading good fiction also places high on her list.
Marianne Messer - Co-Chair Impact Grant
Bio and Picture coming soon
Vicki Groninga - Co-Chair Impact Grant
Bio and Picture coming soon
Carol Lynn Wood – Co-Chair Liaison Committee
Bio and Picture coming soon
Kristin Nelson – Co-Chair Liaison Committee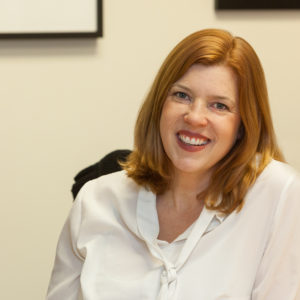 Kristin Nelson is a do-gooder who believes in the power of community. Whether community is neighbors, colleagues, or strangers with shared interests and challenges, Kristin trusts that together, community can influence positive change. To this avail, she is a Senior Philanthropic Advisor at Community Foundation Sonoma County.  Her 20-year nonprofit career also includes organizations such as The James Irvine Foundation, Catholic Charities, the Astronomical Society of the Pacific, WestEd, and COTS where she has done everything from fundraising, to public relations, direct program management, and administrative support and strategy. A double graduate of the University of San Francisco, she holds a Master's of Science in Organization Development and an undergraduate Communications degree. Kristin is active as a volunteer leader within the Bay Area nonprofit community and served as the Vice Chair of the board of directors at the Bernal Heights Neighborhood Center. She is a member of Leadership Petaluma's class of 2014 and a TedTalk speaker.
Pat Edelstein - Chair Events Committee
I moved to Santa Rosa in 1987. In my professional life I was a Real Estate Appraiser for 28 years. I graduated from the University of Northern Colorado with a BA in History. I am an active volunteer with Quarryhill Botanical Garden and enjoy being a docent and taking the leadership of the National Phenology Project. I find pleasure in golfing and was on the board many years with my final year as president of the Executive Women's Golf Association for Sonoma, Marin and Napa counties. My other interests including traveling, participating in a couple book groups, gardening and walking with friends.
Teresa Denniston - Co-Chair Membership Committee
Bio and Picture coming soon
Thea Hensel - Co- Chair Education Committee
Bio and picture coming soon
Laurie Parish - Co- Chair Education Committee
Bio and Picture coming soon
Ann Nolan - Chair Technology Committee
Bio and picture coming soon
Karen Fass - Chair Technology Committee
Bio and picture coming soon
Bev Curry – Co-Chair Membership Committee
Bio and Picture coming soon
Charlene Staples – Co-Chair Membership Committee
Bio and Picture coming soon
Anne Marie McGee – Co-Chair Marketing Committee
Bio and Picture coming soon
Chris Chang Weeks- Co- Chair Community Grants Committee
Bio and Picture coming soon
Meghan Murphy - Co- Chair Community Grants Committee
Bio and Picture coming soon